A unique blend of activated vitamins, minerals, antioxidants, and herbal phytochemicals - all in one capsule.*
A unique blend of activated vitamins, minerals, antioxidants, and herbal phytochemicals - all in one capsule.*
Supports heart, liver & immune function*
Promotes healthy skin, eyes & cellular function*
Provides antioxidant support*
Includes activated B vitamins for healthy methylation*
Delivers 500 IU of vitamin D to promote healthy immunity and mood*
Save 10% + FREE US Shipping with SUBSCRIBE & SAVE
Subscribe & Save (S&S) Autoship
Save 10% on all recurring orders
FREE US Shipping
Never run out of your supplements
Get email reminders before each delivery
Modify or cancel at any time
Supports heart, liver & immune function*
Promotes healthy skin, eyes & cellular function*
Provides antioxidant support*
Includes activated B vitamins for healthy methylation*
Delivers 500 IU of vitamin D to promote healthy immunity and mood*
Get More from Your Daily Supplement
A healthful diet can provide the vitamins, minerals, and nutrients you need on a daily basis to support healthy aging. But if — like most of us — you're busy, stressed, and don't always eat a perfectly balanced diet, supplemental vitamins, minerals, and herbs can fill in the gaps.
Did you know: The quality of your multivitamin supplements truly matters. While they may be cheaper, inactive vitamins and inorganic minerals are not easily absorbed by the body, so you still won't get your money's worth. Finally, multivitamins that contain only vitamins and minerals are missing a key component of total health support: antioxidant-rich herbal extracts.
That's why Dr. Bill Rawls created Prevention Plus. It combines bioavailable vitamins and minerals, plus key herbs for potent antioxidant power, so you can feel confident you're getting the full scope of of support from your daily multi.
"I like knowing that I am purchasing a quality product with active nutrients and no added fillers. I also like that it has herbs and antioxidants added. I feel safe taking this product."
– Darlene J.
How Prevention Plus Works
Prevention Plus provides ample chelated minerals and activated vitamins — 25 in all — that your body can absorb and put to valuable use. But what truly sets Prevention Plus apart from other multivitamins is its unique combination of antioxidants, all at potent levels, –that give your health the support you need.
Suggested Use:
Take 3 capsules 1-2 times daily, depending on your desired level of support or as directed by your healthcare provider.
Ingredients
This product is also free from: Soy, Fish/Shellfish, BSE/TSE
Natural, Clinically-Studied Ingredients
Vitamins D, C, and E
The immune-supporting vitamins in this formulation are in activated forms for high absorbability. A single serving of Prevention Plus delivers 500 IU of vitamin D, 45 mg of C, and 9 mg of E.
Trans-Resveratrol Extract (from Japanese Knotweed)
Trans-resveratrol, the most bioavailable form of resveratrol, is well-known for offering cardiovascular support and antioxidant properties.*
Pine Bark Extract (PBE)
Potent antioxidants and other chemical compounds in Pine Bark Extract help the body maintain vascular tissue and support the integrity of blood vessels. PBE is also supportive to the immune system.*
Milk Thistle (Silybum Marianum) Extract
Silymarin, the primary chemical component of milk thistle, offers potent support for the liver; it increases natural antioxidants found in liver cells.* It is the most widely researched of all liver related herbs and is well known for low toxicity and safety.*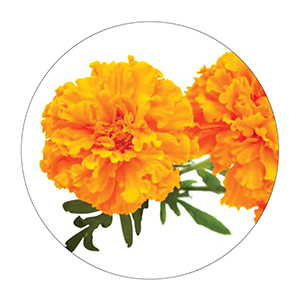 Lutein & Zeaxanthin
These twin carotenoid compounds account for the yellow color in vegetables. They build up in the retina of the eye and maintain a healthy retina during normal exposure to sunlight. They also accumulate in the skin to support its health. Prevention Plus contains the same amount of these substances as compared to ocular supplements recommended by ophthalmologists.*
Astaxanthin
Contains antioxidants to promote healthy skin and support the skin's natural defenses against aging and sun exposure.*
Lycopene
Contains antioxidant properties and has been studied mostly for promoting prostate health.*
Rutin & Hesperidin
Contains bio-flavonoid compounds known to promote a healthy cardiovascular system.* Also contains quercetin, a compound that promotes cellular health.
Maqui Berry
Maqui Berry is a Patagonian berry that is wild harvested by the Mapuche people of Chile and Argentina. Their traditional Maqui Berry beverage is credited for contributing to their extraordinary strength and stamina.*
Pomegranate Extract
Contains potent antioxidants that provide cellular support and help maintain healthy skin.*
Hawthorn Leaf Extract
Supports the cardiovascular system, blood flow to the heart, oxygen delivery to tissues, and healthy blood vessels.*
What's Inside Matters
At Vital Plan, we pride ourselves on using clear, honest labeling. Every bottle of Joint Care is quality-tested multiple times throughout the manufacturing process, then sent to third-party labs for verification of ingredient purity and label claims.
The serving sizes for each herb in this product match the corresponding research and traditional use as closely as possible to ensure maximum efficacy. In addition, the amounts of each herb are clearly indicated for you and your healthcare practitioner, so you know exactly what you are putting into your body.
FAQ
IS PREVENTION PLUS RIGHT FOR ME?
How do I know if Prevention Plus is right for me?
If you are looking for a product that provides comprehensive cardiovascular, immune, liver, eye, skin, and cellular support, Prevention Plus offers this broad support with activated vitamins, minerals, antioxidants, and herbal phytochemicals—all in one.*
What makes Prevention Plus different?
Prevention Plus is a blend of herbs, vitamins, and minerals that offer antioxidant and daily nutrition support. It is rich in activated B vitamins to support healthy methylation activity.*
Our products are tested extensively and produced by manufacturing partners who follow the highest GMP (Good Manufacturing Processes) guidelines.
FOR BEST USE
What is the recommended serving plan for this product?
We recommend taking 3 capsules of Prevention Plus daily in the morning for ongoing support of optimal health. If you'd like additional benefit, you may double the serving and take 3 capsules, twice daily.
Should I take this product with food?
Prevention Plus does not need to be taken with food.
Can I mix the ingredients in a smoothie or other drink?
Prevention Plus can be put in a smoothie or drink.
WHAT TO EXPECT
How long should I take this product?
It is recommended to take this product on a daily basis to maintain wellness. As with any new supplement, consult your healthcare provider.
PRODUCT FACTS
I'm vegetarian. Can I still use the product and follow the accompanying meal plan?
The Vitamin D3 Cholecalciferol used in Prevention Plus is not derived from meat or dairy.
Is this product gluten-free?
Yes, this product is gluten-free.
SAFETY AND QUALITY
How do I know Vital Plan products are safe?
Our extensive quality-control measures are documented on this website. Each of our products comes with an independent certificate of analysis verifying the ingredient identity, purity, and standardized constituents, where applicable. This includes testing for heavy metals, organic toxins, and microbiological contaminants.
We work closely with only select manufacturing partners who follow the highest GMP (Good Manufacturing Processes) guidelines, and each batch of products is tested thoroughly during the manufacturing process. We are passionate about quality, and we would never offer anything to the public that we would not take ourselves.
What if I am taking prescription medications?
The ingredients in this product are generally very well tolerated and have low potential for interactions with drugs. As with any new supplement, we recommend you check with your healthcare provider before using this product.
Is this product safe for pregnant and/or breastfeeding women?
Consult with your doctor before using Prevention Plus if you are breastfeeding or pregnant.
Does this product have side effects?
The potential for side effects and undesired effects with any of the ingredients in Prevention Plus is low, but allergic or adverse reactions can occur with any substances, even common foods. If you have any significant side effects, stop use and contact your healthcare provider.
Reviews
Customer Reviews
Write a Review
Ask a Question
08/26/2020
Dennis W.
United States
I recommend this product
We have been using this product for a few years now and we feel it helps our immune system.
08/17/2020
Nohemi B.
United States
I recommend this product
Within a couple of days I felt a difference in my energy levels. So glad I chose Dr. Rawls for my vitamins.
08/13/2020
Nikos K.
Greece
I recommend this product
Great product, but not for me
Overall, I think this is a great product with very good ingredients. However, personally, I can only take 1 capsule without experiencing any side-effects. I tried increasing the serving three times, but when I take 2 or more in the morning, I get a fast heartbeat later in the day and have trouble falling asleep. I think that I am reacting negatively to methyl-folate, as I've had that reaction with it before, and that this won't be the case for most people.
Thank you for your Prevention Plus Review. I see that you received Prevention Plus as one of the 4 formulas included in the Restore Kit when you purchased the kit. Prevention Plus has a very high safety profile, but it is possible for someone to have a sensitivity or allergy to one or more of the ingredients, in which case we recommend you discontinue using the product. Prior to starting any herbal protocol we recommend you consult with your healthcare provider. And always reach out to us if you have any questions or concerns for guidance.
08/07/2020
Marcia W.
United States
I recommend this product
I love the product. I trust Vital Plan. The info on the website and information regarding the products is reassuring to me. I have recommended Vital Plan products often. I use other Vital Plan supplements in addition to Prevention Plus and think they have all been good for me. I love the Joint supplement. Marci W.
08/07/2020
Sarah A.
United States
---