Gut Balance
Specially formulated to help maintain the protective mucous barrier of the GI tract, promote friendly gut flora, and support optimal liver function*
Reg. Price: $54.00
S&S Price: $48.60 (save 10%)
Subscribe & Save (S&S) Autoship
Save 10% on all recurring orders
Never run out of your supplements
Get email reminders before each delivery
Modify or cancel at any time
+ FREE SHIPPING
(US orders over $50)
Gut Balance
Specially formulated to help maintain the protective mucous barrier of the GI tract, promote friendly gut flora, and support optimal liver function*
Promotes a balanced, healthy microbiome*

Supports the GI tract's protective, lubricating mucous barrier*

Supports optimal liver function and bile flow*
Save 10% with SUBSCRIBE & SAVE
Subscribe & Save (S&S) Autoship
Save 10% on all recurring orders
Never run out of your supplements
Get email reminders before each delivery
Modify or cancel at any time
Promotes a balanced, healthy microbiome*

Supports the GI tract's protective, lubricating mucous barrier*

Supports optimal liver function and bile flow*
Calm, Nourish, and Balance Your Gut*
Gut Balance was created by Dr. Bill Rawls to naturally stimulate and support every step of digestion. It's formulated with optimal amounts of key ingredients that are often at too-low levels in other brands to offer the most favorable results. Each of these ingredients was carefully selected for its individual contribution to promoting total digestive health. Together, they work synergistically to nourish the gut's protective lining, maintain a healthy balance of microflora, and support healthy liver function.*
Suggested Use
Take 3 capsules up to twice daily with 8oz of water/liquid, or as directed by your healthcare provider.

This product is also free from: Soy, Fish/Shellfish, BSE/TSE, Artificial Color & Flavor
Clinically-Studied Ingredients, Formulated at Optimal Levels for Balancing Action*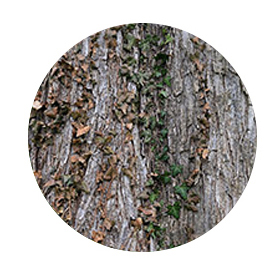 Slippery Elm Bark Powder
Demulcent mucilage from the inner bark of the slippery elm tree has a soothing and calming effect on the GI tract. Its unique blend of water-soluble and water-insoluble fiber promotes gastrointestinal health. In addition to enhancing the protective barrier of the GI tract, slippery elm functions as an emollient that can soften and moisten the gut lining.*
Berberine HCI
Berberine is present in numerous bitter herbs and botanicals. Not only does it stimulate bitter receptors throughout our digestive tract, it also naturally stimulates bile secretion and promotes healthy gut flora.*
Dandelion Root and Leaf Extract
Naturally bitter dandelion roots and leaves support liver function and bile flow, and soothe the digestive system. Dandelion also supports healthy blood sugar that is already within the normal range, promotes elimination of toxins, and provides support for occasional constipation.*
What's Inside Matters
At Vital Plan, we pride ourselves on using optimal amounts for each ingredient and using clear, honest labeling for each product. You'll find no hidden "proprietary blends" here: We believe you deserve to know exactly what goes into each bottle — and into your body. Each batch of capsules is quality-tested multiple times throughout the manufacturing process and sent to third-party labs for verification of ingredient purity and potency claims.
FOR BEST USE
What is the recommended serving plan for this product?
Take 3 capsules up to twice daily with 8oz of water/liquid, or as directed by your healthcare provider.
WHAT TO EXPECT
Do you have an autoship program?
Yes! You may want to join the Subscribe & Save autoship service to save 10% on recurring orders. Save time and never run out of supplements. You'll get an email notification before each delivery and you can cancel or change your order anytime. Simply select Subscribe & Save when you add an item to your shopping cart
PRODUCT FACTS
Is this product gluten-free?
Our products are 100% gluten-free and dairy-free, and are third party tested for toxins, pesticides, and safety.
Who formulates your products?
Each and every one of our products is formulated by Vital Plan founder Dr. William Rawls. Dr. Rawls is a practicing physician and herbal expert with over 20 years of experience in the herbal and supplement industry. You can read more about Our story.
SAFETY AND QUALITY
How do I know Vital Plan products are safe?
Our extensive quality-control measures are documented on this website. Each of our products comes with an independent certificate of analysis verifying the ingredient identity, purity, and standardized constituents, where applicable. This includes testing for heavy metals, organic toxins, and microbiological contaminants.
We work closely with only select manufacturing partners who follow the highest GMP (Good Manufacturing Processes) guidelines, and each batch of products is tested thoroughly during the manufacturing process. We are passionate about quality, and we would never offer anything to the public that we would not take ourselves.
What if I am taking prescription medications?
As with any new supplement, we recommend you check with your healthcare provider before using this product if you are taking medications.
Is this product safe for pregnant and/or breastfeeding women?
Do not use this product while pregnant or breastfeeding except under the supervision of a qualified healthcare practitioner.

Customer Reviews
12/03/2019
Beverly K.
United States
I recommend this product
Excellent customer service! No problems
Excellent customer service! No problems with Gut Balance. I think it may help with my [gut concerns]. I appreciate that Vital Plan regularly tests all their products for gluten cross contamination as this makes it possible for me to try all their products. I trust VP's stuff to actually contain what the label says it does. Rare to find in a company.
11/14/2019
rachel m.
United States
Fantastic supplement.
5 stars!
11/08/2019
Jackie P.
United States
Great Great and really Great
Great Great and really Great ! I really cannot do without Gut Balance. I could tell the way it smoothed my digestion from the first few days I started taking GUT BALANCE. For anyone with burning and belching please try this.
11/04/2019
Kathy H.
United States
helped my gut!
It has helped my gut and I no longer feel the burning pain inside it.
Powerful Berberine
This berberine really packs a punch, can notice a difference with cardiovascular and musculoskeletal health and performance when taken regularly.
---