A unique formulation of plant-based digestive enzymes designed to support GI function and comfort.*
A unique formulation of plant-based digestive enzymes designed to support GI function and comfort.*
15 plant-based digestive enzymes
Cardamom and fennel added for GI comfort and support*

Supports digestive function and the breakdown of food*
Promotes nutrient absorption*
Save 10% + FREE US Shipping with SUBSCRIBE & SAVE
Subscribe & Save (S&S) Autoship
Save 10% on all recurring orders
FREE US Shipping
Never run out of your supplements
Get email reminders before each delivery
Modify or cancel at any time
15 plant-based digestive enzymes
Cardamom and fennel added for GI comfort and support*

Supports digestive function and the breakdown of food*
Promotes nutrient absorption*
Why Digestive Enzymes are Key for Supporting Good Health
For complete health, our bodies rely on a full spectrum of digestive enzymes. Enzymes are at work in our saliva and throughout our digestive tract, breaking down food into usable nutrients that are essential for wellness.
We produce some of these enzymes naturally, but as we age, production of natural digestive enzymes decreases. Even with a healthy diet, it can be difficult to fill that gap with enzymes obtained through food. Many foods are largely enzyme-deficient, and any type of processing, preserving, or heat destroys many of the enzymes that are there.
Without sufficient enzymes, our digestion can be less than optimal. Gut microbes compensate by completing the work of digestion in the intestines, but that bacterial digestion produces more gas, bloating, difficulty with elimination, odor, and occasional discomfort.
The role of these enzymes doesn't end with digestion. We need enzymes to make use of the vitamins, minerals, fats, proteins, and carbohydrates in our food. Digestive enzymes make it possible to absorb and activate nutrients.
How Active Enzymes Works
Active Enzymes includes a full spectrum of plant-based enzymes for optimal breakdown of food and absorption of nutrients.
Each of these enzymes has a specialized function. Some break down proteins, while others target fats, carbohydrates, fibers, or phytic acid (a compound found in plant foods).
Taking Active Enzymes on a regular basis can help promote natural enzyme levels and optimal digestive function. It also supports a healthy balance of microbes in the GI tract. The result is more energy, better overall health, and greater digestive comfort.
Active Enzymes also includes cardamom and fennel, which both support normal emptying of the stomach and movement of food through the GI tract.*
For best results, you should take Active Enzymes in combination with a diet that is high in vegetables and low in processed foods and added sugars.
---
"The Active Enzymes have been a great addition to my pursuit of health. I highly recommend them."
GRETCHEN N.
---
Suggested Use
Take 1-2 capsules before each meal, or as directed by your healthcare provider.
Ingredients
This product is also free from: Soy, Fish/Shellfish, BSE/TSE, Artificial Color & Flavor
Our Plant-Based Enzyme Formula
Acid Stable Protease
Protease is a digestive enzyme that supports the optimal breakdown of dietary proteins. The acid stable protease in Active Enzymes is formulated to withstand the acidic, low-pH environment of the stomach.*
Other protease enzymes included in this formula: Serratia, Peptidase, Papain, Bromelain
Amylase
Amylase is a digestive enzyme that converts carbohydrates into usable energy and promotes complete digestion of starches.*
Complementary enzymes in this formula: Glucoamylase, Maltase, Invertase
Alpha-D-Galactosidase
This enzyme breaks down specific types of carbohydrates found in plant foods that can be difficult to digest, particularly those in legumes and cruciferous vegetables, including cauliflower, cabbage, and broccoli. When you have enough alpha-galactosidase, you can enjoy the health benefits of these nutritious foods.*
Lipase
Lipase is a digestive enzyme that breaks down and enables absorption of fats and oils. Lipase also helps maintain levels of cholesterol and triglycerides in the blood that are already within the normal range, which is important for heart health.*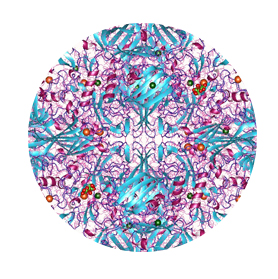 Lactase
Lactase is a digestive enzyme that breaks down lactose, a sugar in dairy products. Adding lactase to your supplement regime can help if you have difficulty digesting lactose.*
Another lactose-targeting enzyme in this formula: Beta-D-Galactosidase.
Cellulase
Cellulase is a digestive enzyme that helps break down the fibers in plant foods and balance good gut bacteria.*
Phytase
Phytase breaks down phytic acid in grains and seeds, converting it to phosphate and releasing essential minerals.*
Cardamom
Phytochemicals in cardamom seeds may soothe the intestinal tract and promote healthy gut bacteria.*
Fennel
Fennel seeds relax smooth muscles, including those along the GI tract, and stimulate the flow of bile to aid in digestion.*
Active Enzymes Quality Standards
✔ Researched and formulated by Bill Rawls, MD
✔ Clinical-grade, optimally-dosed herbs
✔ Backed by science and a long history of traditional use
✔ Transparent labelling with no hidden ingredients or "proprietary blends"
✔ Independently lab tested for purity and potency
What's Inside Matters
At Vital Plan, we pride ourselves on using clear, honest labeling. Active Enzymes is quality-tested multiple times throughout the manufacturing process, then sent to third-party labs for verification of ingredient purity and label claims.
The serving sizes for each herb in this product match the corresponding research and traditional use as closely as possible to ensure maximum efficacy. In addition, the amounts of each herb are clearly indicated for you and your healthcare practitioner, so you know exactly what you are putting into your body.
FAQ
FOR BEST USE
What is the recommended serving plan for this product?
Take 1-2 capsules before each meal, or as directed by your healthcare provider.
WHAT TO EXPECT
Do you have an autoship program?
Yes! You may want to join the Subscribe & Save autoship service to save 10% on recurring orders. Save time and never run out of supplements. You'll get an email notification before each delivery and you can cancel or change your order anytime. Simply select Subscribe & Save when you add an item to your shopping cart
PRODUCT FACTS
Is this product gluten-free?
Our products are 100% gluten-free and dairy-free, and are third party tested for toxins, pesticides, and safety.
Who formulates your products?
Each and every one of our products is formulated by Vital Plan founder Dr. Bill Rawls. Dr. Rawls is a licensed physician and herbal expert with over with over 40 years in medical practice and 20 years of experience in the herbal and supplement industry. You can read more about
Our story
.
SAFETY AND QUALITY
How do I know Vital Plan products are safe?
Our extensive quality-control measures are documented on this website. Each of our products comes with an independent certificate of analysis verifying the ingredient identity, purity, and standardized constituents, where applicable. This includes testing for heavy metals, organic toxins, and microbiological contaminants.
We work closely with only select manufacturing partners who follow the highest GMP (Good Manufacturing Processes) guidelines, and each batch of products is tested thoroughly during the manufacturing process. We are passionate about quality, and we would never offer anything to the public that we would not take ourselves.
What if I am taking prescription medications?
As with any new supplement, we recommend you check with your healthcare provider before using this product if you are taking medications.
Is this product safe for pregnant and/or breastfeeding women?
Consult with your doctor before using this product if you are breastfeeding or pregnant.
---